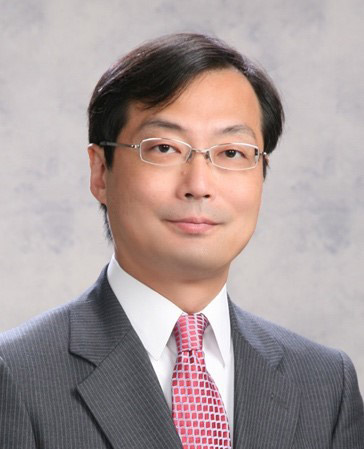 Shin-Ichiro Abe
The Chairman of the Board of Management
Lawyer, Visiting Professor at Chuo Law School and Kokushikan Graduate School of Law
Practice Areas
Dispute Resolution, Arbitration, Corporate / Mergers & Acquisitions, Antitrust, Financial Restructuring
Professional Summary
Shinichiro Abe is one of Japan's leading specialists in Japanese and international corporate restructuring and is well versed in handling disputes including domestic and international arbitration. He also has many experiences in advising on domestic corporate/commercial transactions. Shinichiro has also contributed to numerous publications and spoken at various seminars and events on the topics of arbitration/mediation. Shinichiro is a visiting law professor both at Chuo Law School and at Kokushikan University (Department of Law).
Practice Focus
Mr. Abe represents clients in a variety of domestic and international contracts, M&A and arbitration disputes.
Recent Publications and Articles
"Recent Trends in Japanese ADR for Restructuring Insolvent Business", KLRI Journal of Law and LegislationVol.9Number2 2019, KORIA LEGULATION RESEARCH INSTITUTE, November 2019
"Interaction between Arbitral Tribunals Seated in Japan and Japanese Courts", International Business Law (Second Edition), Wolters Kluwer, September 2019

 

"Insurance Company Restructuring", Risk Management of East Asian Financial Institution, Law Press China, January 2018
"The Role of Mediation in Japanese Insolvency Practice", Transnational Dispute Management 4, 2017
Professional Affiliations
Former Chair of Insolvency committee of International Pacific Bar Association
Board Member of the International Insolvency Institute (In charge of Asia Pasific)
Board Member of Japanese Association for Business Recovery (affiliation of Insol)

 

Board Member of the Japanese Association of Turnaround Professionals
Board Member of the East Asia Insolvency and Restructuring

 

Japanese American Society for Legal Studies
INSOL International
American Bar Association

 

International Bar Association
Recent Presentation
"Ethics in International Arbitration from Japanese perspective" Speaker at

 

International ADR Conference, 2019
"Issues of Recent development of arbitration in Japan" Speaker at IPBA-THAC Arbitration Day, 2018